As sexual educators we can answer a lot of questions, but we usually don't offer crisis centers. Therefore it's good to be able to hand out some numbers or addresses, where young people can turn to. Sometimes these organizations offer online counseling too.
United Kingdom
Germany
Austria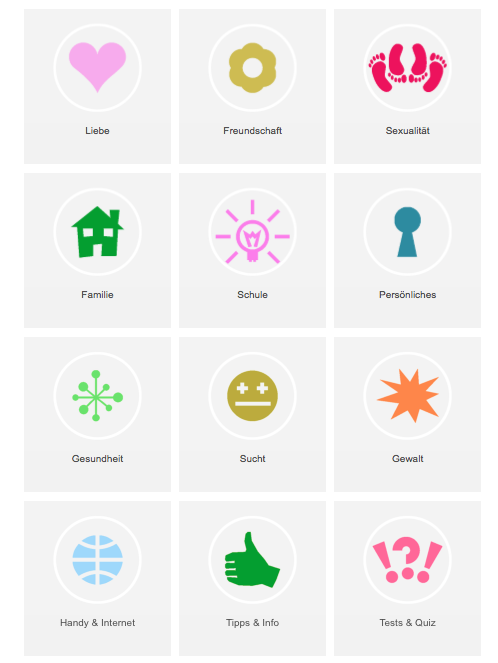 Oft ist es schwer, Jugendlichen seriöse Webseiten zu empfehlen, auf denen sie sich zu Liebe, Freundschaft, Sexualität aber auch Handynutzung, Sucht und Gewalt informieren können. Rat auf Draht deckt alle und noch mehr Themen ab und gibt konkrete Hilfestellungen.
Außerdem fasst ein youtube-Channel Tipps zusammen, damit Jugendliche #sicheronline unterwegs sein können.
Hier geht's zur Homepage von 147 Rat auf Draht…
Hier geht's zum Youtube-Channel…

Poland